October 1, 2013
Poet, K-State alum Shane Seely to read from his work Oct. 4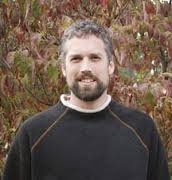 Poet and K-State alumnus Shane Seely will read from his work at 3:30 p.m. Friday, Oct. 4, in the K-State Student Union's Little Theatre.

Seely graduated with a Master of Arts in English in 1998. He is currently an assistant professor at the University of Missouri, St. Louis, where he teaches in the Master of Fine Arts program. His poetry explores individual lives within the natural landscape and the arc of history.
Seely is the author of two poetry collections, "The Snowbound House" in 2009, winner of the 2008 Philip Levine Prize in Poetry, and "History Here Requires Balboa" in 2012. His poems have appeared in journals nationwide, including "The Southern Review," "Prairie Schooner," "Notre Dame Review," and "Tar River Poetry," and have been featured on Poetry Daily and Verse Daily.

Elizabeth Dodd, university distinguished professor of English, describes Seely's work as "accessible, thoughtful and powerful."
She adds, "It's a delight to see him return to share his work and perspectives with our current students, and to contribute to the Long-Term Ecological Reflection initiatives supported by Konza Prairie Biological Station and the English department."
Seely's reading is sponsored by the English department, Konza Prairie Biological Station, and the Creative Writing Enthusiasts, or CreWE. A book signing will follow the reading.