September 19, 2013
The Chester E. Peters Recreation Complex grand opening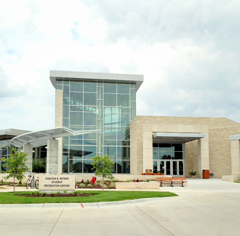 As part of the celebration of the completion of the renovation and expansion of the Chester E. Peters Recreation Complex, there will be a grand opening from 3-5 p.m. Friday, Sept. 27.
Attendees will have the opportunity to hear the history of the project, experience a dedication ceremony and receive tours of the complex. K-State housing and dining is a partner in sponsoring the event, which will have a bike giveaway drawing. All attendees are welcome to enter.
Faculty, staff, students, alumni, friends and community members are welcome to attend this free event, and no advanced RSVP is required. Come join in for food, fun and experience of the newly expanded and renovated Chester E. Peters Recreation Complex.