April 28, 2023
Amy Betz named recipient of KAWSE Award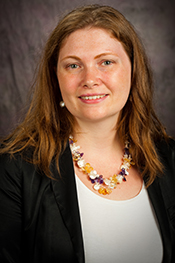 Amy Betz, assistant dean and associate professor in the Carl R. Ice College of Engineering, is the 2022-2023 recipient of the K-State Office for the Advancement of Women in Science and Engineering, or KAWSE, Award.
The KAWSE Award honors exceptional efforts undertaken by a K-State faculty or staff member to enrich girls' and women's lives in science, technology, engineering and math, or STEM, disciplines.
Betz will be recognized with an engraved plaque at the annual KAWSE Recognition Ceremony on Sept. 19 and will receive a $500 award.