March 9, 2023
K-State to host American Society of Microbiology Missouri Valley Branch conference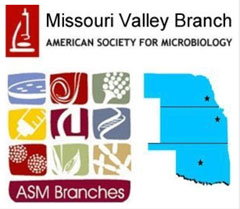 The Missouri Valley Branch of the American Society of Microbiology's 2023 conference will take place March 10-11 at the K-State Student Union. Undergraduate and graduate students can share their research at the conference and network with other students and faculty.
Miriam Braunstein, the society's distinguished lecturer, will provide the keynote address along with contributions from other regional scientists.
More than 70 abstracts have been submitted by undergraduate and graduate students from Oklahoma, Kansas and Nebraska. On-site registration is available for $50 for faculty, $15 for postdocs and graduate students and $5 for undergraduates.