December 21, 2022
Howard Hahn recognized as Professor of the Week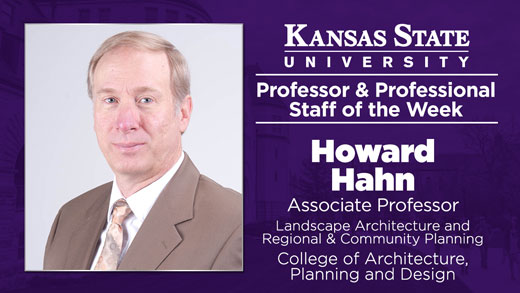 Howard Hahn, associate professor of landscape architecture and regional & community planning, will be recognized as Professor of the Week at today's Dec. 21 men's home basketball game.
Faculty Senate, the Office of the President, K-State Athletics and the Division of Communications and Marketing wish to recognize his contributions to K-State.
Prior to teaching, Hahn spent more than 20 years in the private sector. He transitioned to academia to fulfill a long-standing interest of sharing his professional experience in an educational setting.
Howard is dedicated to our K-State students, and always ready to volunteer to help when needs are presented to faculty.