June 16, 2022
K-State piano students perform in Poland
Submitted by Slawomir Dobrzanski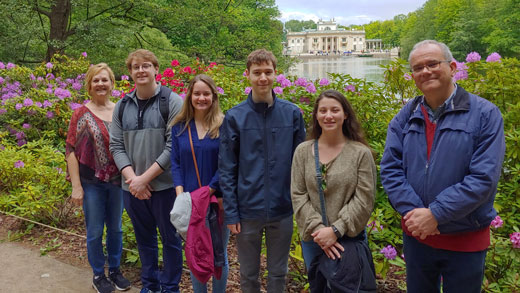 K-State Education Abroad participants visiting Warsaw, Poland
On May 25, K-State piano students Jasmine Bates, Taryn West and Andrew Wilson performed a concert devoted to American piano music at the Arte Music School in Warsaw, Poland.
The concert included works by Scott Joplin, Florence Price, William Bolcom, Kevin Olson and George Gershwin.
The concert was part of activities of an Education Abroad program in Poland titled "A Musical Journey to the Land of Chopin," led by K-State piano professor Slawomir Dobrzanski.
Participants in the program visited locations related to the life of Poland's greatest composer Fryderyk Chopin, along with sites connected with World War II, the Holocaust and the Cold War.