July 1, 2011
Management professor to serve second term on editorial board of journal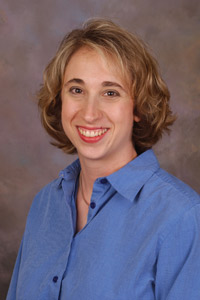 Marne Arthaud-Day, associate professor of management, has been invited to serve a second, three-year term on the editorial board of the Academy of Management Review.
The Academy of Management Review publishes theoretical papers that advance the understanding of management and organizations. It is the leading outlet for theoretical research in management with the highest impact factor of any journal in the management and business subject categories in the Journal Citation Reports.
"The journal publishes papers that have a significant impact on the study and application of management theory," said Arthaud-Day. "It is a privilege to be invited to join the editorial board of the AMR for a second term."
At K-State's College of Business Administration, Arthaud-Day teaches strategic management and international management. She is currently researching the influence of values on firm innovation and performance, corporate social responsibility, organizational citizenship behavior, and national differences in subjective well-being. Her research has been published in several prestigious journals, including the Academy of Management Journal, Journal of Organizational Behavior, Business Ethics Quarterly, and Academy of Management Learning and Education
As part of her editorial duties, Arthaud-Day will review several manuscripts per year. AMR receives an average of 500 submissions annually, of which historically only 7 to 9 percent are accepted.
"Dr. Arthaud-Day's expertise and her national reputation have has led to a second appointment to this prestigious journal's editorial board. She is another example of the truly exemplary faculty we have in the CBA; I am sure she will continue to be a tremendous asset to AMR," said Ali R. Malekzadeh, dean of the College of Business Administration.