April 17, 2013
Letter from Senior Vice Provost Ruth Dyer about the Campus Master Plan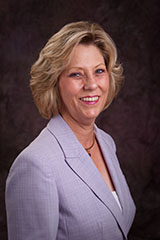 Dear K-State Community,
A number of K-State 2025 initiatives, including the Campus Master Plan Update, are nearing completion as we wind down the spring semester. We anticipate receiving the final report from Ayers Saint Gross, our planning consultants, in mid-May.
At today's meeting of the Kansas Board of Regents, we are providing a brief report on our Campus Master Plan Update process. Although we won't have the final Campus Master Plan at that time, this meeting is the best opportunity for us to share information with the Regents before the end of the fiscal year, since the agendas for the May and June meetings are already quite full with the required tuition presentations and discussions.
Our Regents master plan briefing is based primarily on information provided to our campus last November by Ayers Saint Gross, our planning consultants, and we have posted the presentation slides on the K-State 2025 Campus Master Plan Update website for your information.
We will notify you when the final report from Ayers Saint Gross is available on the Master Plan website later this spring. After we have had some time to read and discuss the report in more detail, the next steps will be to identify which aspects of the plan we should begin implementing either immediately or within the next two to three years. The report will be a guide for us as we make both short-term and longer-term plans.
The final report will help us envision the future of our campus. On behalf of the Campus Master Plan Update Task Force, I thank you for the valuable contributions you have made this last year to the development of the new plan.
Sincerely,
Ruth A. Dyer
Senior Vice Provost for Academic Affairs
Chair, Campus Master Plan Update Task Force