June 10, 2021
A letter from interim CDIO: Upcoming opportunities to celebrate Juneteenth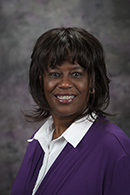 Dear K-State community,
I am honored to be serving as Kansas State University's interim chief diversity and inclusion officer. In my first letter to campus, I want to take the opportunity to share some upcoming Juneteenth celebration events and encourage you to participate.
Juneteenth — also known as Freedom Day, Jubilee Day, Liberation Day and Emancipation Day — is a holiday celebrating the emancipation of those who had been enslaved in the United States.
Our friends at Johnson County Community College will host their Juneteenth Celebration event, "A Conversation with Ilyasah Shabazz," moderated by JCCC's Black Student Union. The event will take place from 7-8 p.m. Monday, June 14, via Zoom.
Shabazz is an award-winning author, educator and producer who speaks to audiences around the world spreading the legacy of her father Malcolm X and her mother, Dr. Betty Shabazz. She has written five historical novels and has served as project advisor for the PBS award-winning "Prince Among Slaves" documentary. She is co-chairperson of the Malcolm X and Dr. Betty Shabazz Memorial and Educational Center. In her work to preserve the legacy of her parents, she has dedicated herself to institution building and intergenerational leadership development with the tenets of diversity, equity and inclusion.
Please RSVP to receive a link to the presentation 24 hours prior.
I also encourage you to participate in the many local Juneteenth celebration events. Junction City has a full slate of activities on Saturday, June 12, and Manhattan's Juneteenth Celebration will take place June 17-19.
Please make time to join the community for speakers, art, barbeque, contests, music and much, much more.
Sincerely,
Be Stoney
Interim chief diversity and inclusion officer