April 16, 2021
Live April 23: K-State Gates Capital Management Stock Pitch Competition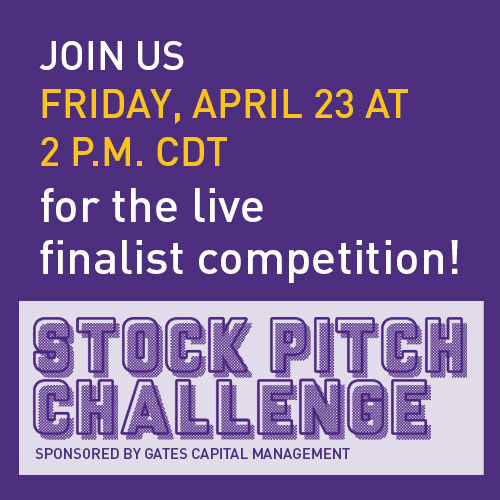 The Department of Finance congratulates the following finalists for the K-State Gates Capital Management Stock Pitch Competition. Due to a tie for fifth place this year, there will be six finalists.
Please congratulate the following top six teams:
Amkor Technology — Abby Quigley, Kaden Bower, Seth Welhoelter, Benjamin DeZube.
Crispr Therapeutics — Kendle Thompson, Ryan Palmer, Sara Wallace.
Dollar General — Seth Tilton, Jack Carter.
DoorDash — Loryn Polo, Watson Loyd, Adam Hazlett, Mark Buckwalter.
Rockwell Automation — Jonathan Huhn, Michael Rask.
Yeti — Jeffrey Thisius, Dylan Higgins.
The top six teams will be moving on by recording their stock pitches and will conduct final Q&As with a panel of industry judges during a livestream at 2 p.m. Friday, April 23.
We will announce the top three teams and other category winners at the end of the event on April 23 and award more than $10,000 in prizes. The competition was open to all K-State students from any major or college.