March 1, 2013
Finkeldei to present on Campus Pack at ITL Conference March 4-5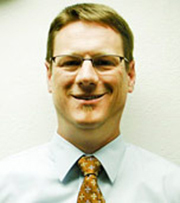 In the age of social media, there are a range of tools that enable the social element in online learning. A new tool has been integrated into K-State Online to enable wikis and blogs.
Scott Finkeldei, associate director of mediated education, spoke about the newly integrated Campus Pack tool that enables the uses of wikis and blogs in K-State Online. He will be holding a workshop on this tool from 1:30-2:30 Monday, March 4, at the K-State Student Union's Big 12 Room as part of the Innovations in Teaching and Learning Conference.
See the full article in the Information Technology News blog.