February 17, 2021
2021 KSUnity Conference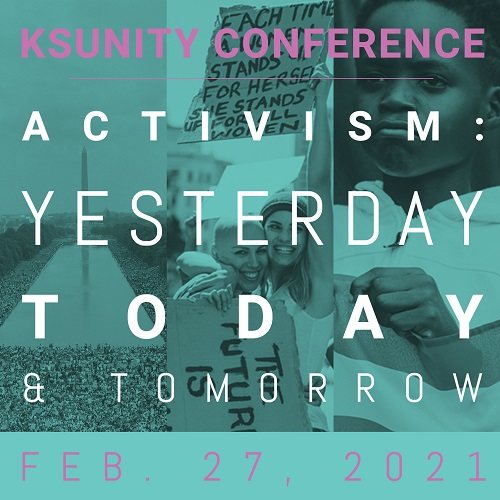 Housing and Dining Services in partnership with Diversity and Multicultural Student Affairs will host the third annual KSUnity Conference. The conference will be at 1 p.m. Saturday, Feb. 27, in a virtual format.
The conference is an amazing free opportunity to engage in deeper learning and conversation around various social justice-related topics.This year's theme is "Activism: Yesterday, Today, and Tomorrow" and many of our presenters are focusing on various aspects of activism throughout history.
Join us to hear local Manhattan activist Fanny Fang and many other incredible presenters share their knowledge, expertise and insight on how justice has and always will be enacted.
Register to attend here. Email braxbellamy@k-state.edu if you have any questions or need more information.