December 7, 2020
Kansas Master Naturalist training this spring at Konza Prairie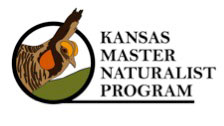 Training to become a Kansas Master Naturalist will be offered in spring 2021 at the Konza Prairie Biological Station.
The program develops new volunteers, Kansas Master Naturalists, who will possess knowledge about the plants, animals and ecology of Kansas to assist a wide variety of programs throughout the state.
Participation costs $120/person and involves 11 training sessions — all at 9 a.m. Saturdays, beginning Saturday, Feb. 6, 2021, at the Konza Prairie Meeting Hall (stone barn) at headquarters.
Training is limited to 10 people to allow for social distancing during the indoor lecture portion of the class. Contact Jill Haukos at 785-587-0381 or email Konzaed@k-state.edu for more information.