October 26, 2020
APDesign architecture professor earns global food systems grant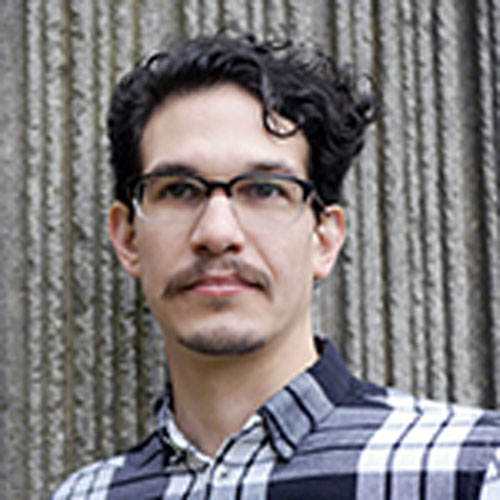 Jonathan Dessi-Olive, assistant professor of architecture in the College of Architecture, Planning and Design, or APDesign at Kansas State University, was awarded a $60,000 grant through the K-State Global Food Systems Seed Grant program.
Dessi-Olive's grant proposal is for a pilot project titled "Sustainable Development for Rural Kansas through Fungi-based Building Materials," which brings together faculty from K-State's departments of architecture, plant pathology, and agricultural economics.
"Mycelia," said Dessi-Olive, "is the vegetative filaments of fungi, used to form entangled networks of hyphae around agricultural byproduct materials such as hemp herd, corn husk or wood sawdust to produce materials that have material properties that lend themselves to the fields of building construction, architecture and interior design.
"Over the next year, we will assess the technical and economic feasibilities of redirecting byproducts from the local agriculture industry in Kansas for use in the production of mycelium-composite materials that use novel growth forms of fungi for use in sustainable building construction, and design."
"This is an exciting opportunity for Dessi-Olive," said Matt Knox, professor and department head of architecture. "His creative approach and collaborative outreach will provide innovative support for K-State's land-grant mission."
The K-State program is a universitywide initiative in Global Food Systems and builds on its strengths and land-grant mission to help address the challenge of sustainably feeding a world population that will double global food demand by 2050. Given the importance of food production to the Kansas economy, the innovation and knowledge resulting from this initiative are expected to assist with job creation and economic development in the state and to help Kansas remain a leader in food production. To this end, the state of Kansas has provided K-State with funding for global food systems-related research, workforce development, and economic development and innovation activities.