February 5, 2013
For better meetings, attend a facilitation workshop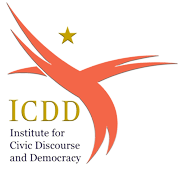 The Institute for Civic Discourse and Democracy at Kansas State University will offer a Facilitation Workshop March 4-6. This is for people planning and conducting meetings who want to increase the ability and confidence from the ground up. Participants will learn and practice facilitation skills to plan and lead effective meetings and guide groups to satisfying decisions.
A Facilitation Workshop participant is convening a public forum in her community. She recently wrote, "All that was needed was not to be afraid to host the meeting! Because of my ICDD training, I'm not."
Lead presenters are David Procter, director of the institute, and Dan Kahl, Kansas State Research and Extension. Institute for Civic Discourse and Democracy associates presenting:
John Divine, business and local government consultant — meeting basics,
Terrie McCants, program director for the Graduate and Undergraduate Certificates in Conflict Resolution — conflict in facilitated meetings,
Donita Whitney-Bammerlin, department of management — group decision-making.
The Facilitation Workshop begins at 1 p.m. Monday, March 4, at the Kansas State University International Grains Program Building, 1980 Kimball Ave., and concludes Wednesday at noon. The $200 cost includes materials, Tuesday lunch and breaks. Information and registration is at http://icdd.k-state.edu/facoverview.
About the Institute for Civic Discourse and Democracy
The institute was formed at Kansas State University in 2004 to work toward a stronger democracy through enhanced public deliberation. Nonpartisan faculty, students and practitioners work to promote citizen discourse and decision making on tough political and social issues. The Institute for Civic Discourse and Democracy trained 280 people in 11 previous facilitation workshops. More information can be found at http://icdd.k-state.edu/, Twitter @KSUcecd_icdd or Facebook at https://www.facebook.com/KSU.ICDD.