September 16, 2020
Sept. 29 research productivity webinar: 'Leading your research program with a business mindset'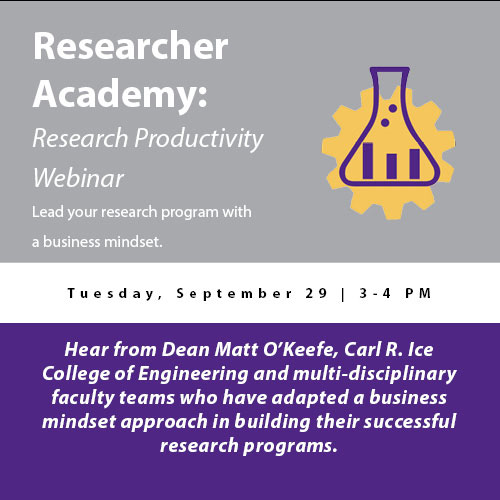 Developing a successful research program takes more than technical expertise; like a business, successful research programs need strong leaders with good management and communication skills.
The Carl R. Ice College of Engineering and K-State Innovation Partners invite university research faculty in all disciplines to participate in "Research Productivity: Lead your research program with a business mindset," a one-hour virtual event at 3 p.m. Sept. 29. Read additional program details in the Sept. 3 K-State Today announcement.
Interested faculty and staff are invited to register online. For more information, contact Stacy Hutchinson or Carole Lovin at ergp-research@k-state.edu.