September 10, 2020
Pinkall, Kansas City Chorale debut at No. 1 on Billboard Charts
Submitted by School of Music, Theatre, and Dance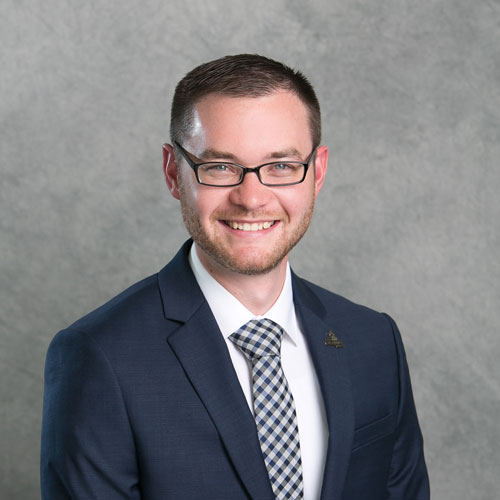 The world-premiere recording of Alexander Kastalsky's "Requiem" debuted atop the
Traditional Classical Billboard chart
this week. The album was recorded live at Washington National Cathedral at a performance commemorating the 100th anniversary of the World War I Armistice and released by Naxos Records on Aug. 28.
Bryan Pinkall, associate professor of music, is the marketing director for the album's international release and performed on the recording as a member of the Kansas City Chorale. Pinkall, an Emmy- and Grammy award-winning musician, has performed as a soloist and chorister with the chorale for nearly a decade.
"Requiem" was envisioned as a memorial to the allied soldiers who died during the first World War. The composer, Alexander Kastalsky (1856-1926), dedicated each movement to the various countries who fought alongside Russia, including the United States. Because performances of sacred music in Russia were prohibited after the rise of Communism, Kastalsky's monumental piece was never fully performed until the creation of this album.