September 3, 2020
APDesign student receives inaugural Judith Major Award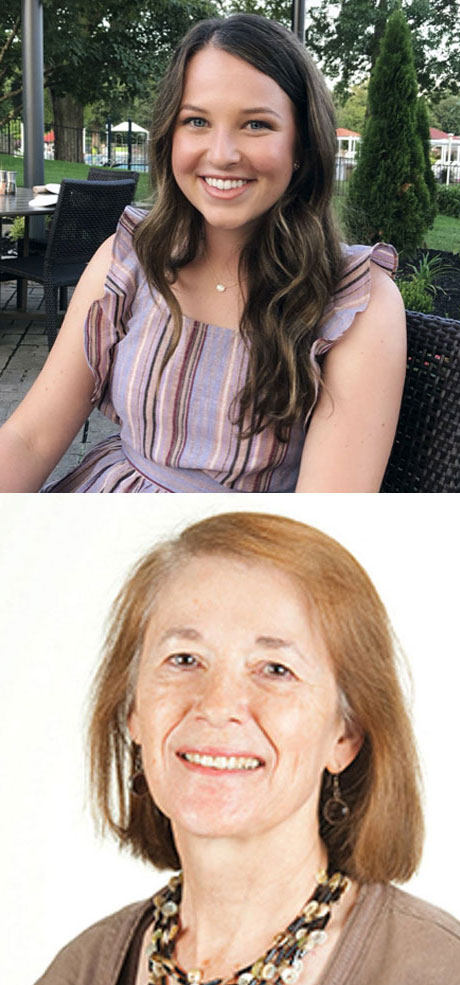 Anna Rader, Springfield, Missouri, a third-year landscape architecture master's student in the landscape architecture and regional & community planning department at Kansas State University's College of Architecture, Planning & Design, received the inaugural Judith Major History and Theory of Landscape Architecture Award.
Rader was selected for the award based on the quality of her performance in the Landscape History and Design studio and her essay, "Contemporary Landscape Architecture Issues: Public Parks as a Tool for Equitable Justice."
The award honors the career of Judith Major, professor emerita, a distinguished landscape architecture historian. Major is a graduate of Georgetown University, Bachelor of Science in languages; University of Virginia, Master of Landscape Architecture; and University of Pennsylvania, doctorate in architecture. Major taught in the pre-design professions program at Kansas State University before joining the University of Kansas School of Architecture Design faculty. After a 23-year tenure at the University of Kansas, she returned to K-State's College of Architecture, Planning & Design, where she was a highly regarded professor of landscape architecture history and theory until her retirement in 2014.
Major published and lectured extensively on 19th-century American landscape architecture. Her publications include two books: "To Live in the New World: A.J. Downing and American Landscape Gardening," MIT Press, 1997; and "The Evolution of a Landscape Critic in the Gilded Age: Mariana Griswold Van Rensselaer," University of Virginia Press, 2013.
Established by Major and professor emeritus James Jones, the award provides a $1,000 scholarship and copies of Major's books to a landscape architecture student demonstrating excellence in the history and theory of landscape architecture. The 2020 jury for the award included Anne Beamish and Jessica Canfield, K-State landscape architecture professors, and Shannon Criss, University of Kansas architecture professor.