July 27, 2020
Online auction for fashion studies ends Friday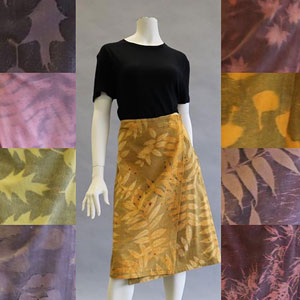 The Local Fashion, Global Impact Project introduces K-State students to sustainable fashion, color and construction practices while connecting them to the global supply chain. The project outcomes are now available for purchase in an online silent auction through Friday, July 31.
Place your bid on locally crafted skirts created by fashion studies students. Every skirt is hand-woven in Guatemala, naturally dyed, and printed using leaves foraged from the Manhattan campus.
All proceeds support sustainable fashion studies projects at K-State.