January 23, 2013
K-State Libraries to host international history exhibit with Kansas connection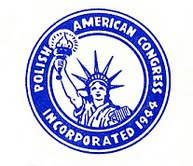 In collaboration with the College of Education and the School of Leadership Studies, K-State Libraries will host "The Righteous Among the Nations – Help of Polish people for the Jewish population in southern Poland in the years 1939-1945" in Hale Library during the month of February. Focused on the efforts of the Polish people to assist Jews during World War II, the exhibit has a local connection through a National History Day project arising from Uniontown High School in southeast Kansas.
A grand opening will take place from 4:30-6 p.m. Feb. 4 in Hale Library. Events will begin with a reception on the fifth floor, followed by a program in the Hemisphere Room. Included will be remarks by honored guest Polish Consul General Paulina Kapuścińska, recognition of the work of teacher Norman Conard and students involved in the Irena Sendler project by the Polish government, and presentation of gifts from Kansas State University by Provost April Mason and Dean Debbie Mercer of the College of Education. Activity will then move to Hale's second floor for the exhibition opening. All events are free and open to K-State students, faculty and staff, and the general public.
Following the grand opening, the exhibit will remain in Hale Library through Feb. 28. During this time, it is open and viewable during any hours Hale Library is open. School groups are encouraged to arrange tours through K-State Libraries' K-12 instruction program. Tours may focus solely on the exhibit or include instruction in related research resources.
K-State Libraries' sponsorship of the exhibit is connected to a yearlong slate of activities celebrating 40 years of multicultural resource centers in the libraries.
"The Dow Center for Multicultural and Community Studies offers a way to place this exhibit in the context of a deep, broad understanding of diversity and the effects of fostering awareness, respect, and constructive dialog," said Lori A. Goetsch, dean of libraries. "We're proud to be part of recognizing both the efforts of the Polish people during the war and the rippling effects of understanding created by outstanding educators such as Mr. Conard."
In addition to the exhibit, a curated selection of related materials from the libraries' collection will be available for browsing or check-out in the center on Hale's fourth floor.
For questions about the exhibit or to arrange for a tour for a school or community group, contact Melia Fritch, assistant professor and coordinator of the Dow Center for Multicultural and Community Studies. Information about both the exhibit and the grand opening is available online, as well as additional details about the Irenda Sendler project.