June 25, 2020
Join the celebration: 10 years of extraordinary K-Stater generosity through the Innovation and Inspiration Campaign
Submitted by President Richard Myers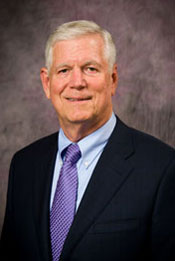 Dear K-State family,
Ten years ago, the K-State family embarked upon what many thought was an impossible dream: to raise $1 billion in private gifts for Kansas State University.
Over the last decade, we've learned when K-Staters come together, we can achieve more than we ever thought possible. Thanks to the partnership of K-State faculty, staff and students, we've been able to inspire more than 141,000 generous donors during the Innovation and Inspiration Campaign. With your help, we've been able to increase scholarships for students, create new support for faculty and enhance our facilities, research and programs.
Together, we have made K-State stronger through philanthropy. That's truly something to celebrate.
Faculty, staff and students are invited to the Innovation and Inspiration Campaign celebration by attending a three-part series of virtual events. These brief events will bring the entire K-State family together to celebrate the extraordinary generosity expressed during this truly transformational campaign.
July 1 at 5:30 p.m. CDT: Celebrate K-State's strength and all that K-State has accomplished in a decade.
Aug. 18: K-State innovations: Meet the K-Staters who are changing the world today.
Sept. 18: Inspiring our future: Look forward to the K-State of 2030.
To attend these virtual events, go to the KSU Foundation's Facebook, Twitter and Instagram, as well as the campaign website, inspire.k-state.edu, where you can learn more about the impact generous donors have made on K-State.
I hope you will join your K-State family in celebrating this extraordinary accomplishment.
Richard B. Myers
President