June 12, 2020
LeBlanc earns SHRM Talent Acquisition Specialty Credential
Submitted by Human Capital Services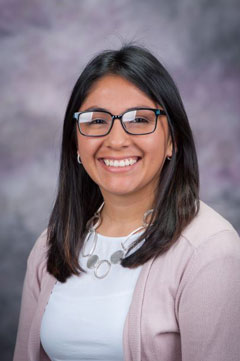 Diana LeBlanc, a strategic partner in talent acquisition in Human Capital Services, received her Talent Acquisition Specialty Credential.
LeBlanc earned her credential from the Society of Human Resource Management, or SHRM, a global organization dedicated to the elevation of the human resources profession.
The Talent Acquisition Specialty Credential covers the core proficiencies of being a strategic talent acquisition partner and explores how to navigate the dynamic environment of talent acquisition. This credential demonstrates LeBlanc's commitment to talent acquisition and her continued learning and development.
LeBlanc joined Human Capital Services in January 2020 and currently supports financial services and university operations.