December 1, 2012
12 Days of the Big 12 begins today
Submitted by Communications and Marketing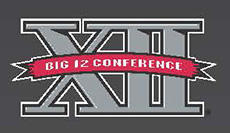 Beginning today, the Big 12 Conference's social media
platforms and website will highlight special achievements of the
league and its schools, culminating with a special celebration of
the best conference in college sports on 12/12/12.
Today's theme is celebrate the 2012 football season. Visit the 12 Days of the Big 12 website for details.