June 22, 2011
Management professor joins editorial board of international journal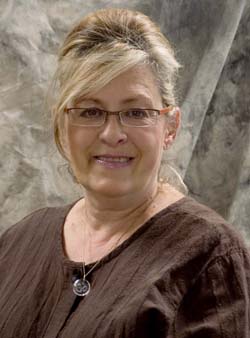 Diane Swanson, professor of management and chair of the Ethics Education Initiative, has joined the editorial board of the Asia Pacific and Globalization Review, an international journal published by the Grant MacEwan University School of Business' Institute of Asia-Pacific Studies. Grant MacEwan University is located in Edmonton, Canada. The Institute for Asia Pacific Studies engages in research, educational and cultural exchanges between the Asia Pacific region and Canada.
"It is important for academicians and practitioners to keep up-to-date on the dynamic, emerging issues related to globalization," Swanson said. "I am pleased to join this journal's editorial board and contribute my expertise in reviewing articles that pertain particularly to corporate social responsibility and ethics."
As part of her duties in the editorial board, Swanson will review submissions to the Review and recommend acceptance, rejection or changes before publication.
The Review will start publication with its November 2011 issue, and will be published twice a year. It will include articles about empirical studies, book reviews, research and commentary. In addition to corporate social responsibility and ethics, the journal will cover topics ranging from international mergers and acquisitions to marketing approaches.
"Our faculty's presence in editorial boards of distinguished business journals is a testament to the quality of their research," said Ali R. Malekzadeh, incoming dean of the College of Business Administration at K-State. "Dr. Swanson's reputation as a researcher has led to this prestigious appointment; she will do an excellent job for this journal and the greater business community."