November 28, 2012
Vote for the best picture book of 2012 at the Mock Caldecott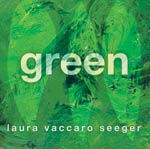 What's the best picture book of 2012? You can help decide at this year's Mock Caldecott.
The event will be 1 p.m. Saturday, Dec. 1, at the Manhattan Public Library, 629 Poyntz Ave.
Sponsored by the Children's and Adolescent Literature Community, the English department's program in children's literature and the Manhattan Public Library, the Mock Caldecott includes a discussion of the most distinguished picture books of 2012, followed by a vote to determine this year's winner.
The American Library Association awards the Caldecott Medal to the most distinguished American picture book for children, as well as recognizing the runners-up. The medal is named for Randolph Caldecott, a 19th-century English illustrator.
"Now in its fifth year, our Mock Caldecott brings students, faculty and community members together to enjoy the best picture books published in the past year, so we can determine our own award-winning book and honor books," said Karin Westman, head of the English department.
Selected picture books will be available for review from 1-2 p.m. A brief presentation at 2 p.m. will describe the criteria for the award, followed by discussion and a vote to determine this year's winner.
This year's contenders include Laura Vaccaro Seeger's "Green," Henry Cole's "Unspoken," Jabari Asim's "Fifty Cents and a Dream: Young Booker T. Washington," Ashley Wolff's "Baby Bear Sees Blue" and Mac Barnett's "Extra Yarn."
"Though short and often considered a mere gateway to real books, picture books are a rich, complex art form," said Philip Nel, professor of English and director of K-State's program in children's literature. "Also, spending an afternoon reading and talking about them is fun."
For more information, contact chalc@ksu.edu or english@k-state.edu.