December 10, 2019
James Edgar selected for Higuchi-KU Endowment Research Achievement Award
Submitted by Communications and Marketing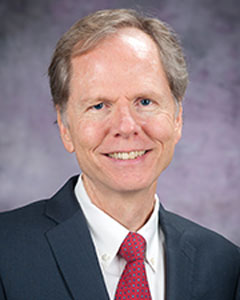 James Edgar, university distinguished professor and Tom H. Barrett university faculty chair in the Tim Taylor Department of Chemical Engineering, is among four recipients of the prestigious Higuchi-KU Endowment Research Achievement Awards for scholarly excellence. Winners will be recognized at an April 22, 2020, ceremony.
Edgar is receiving the Olin K. Petefish Award in Basic Sciences.
This is the 38th annual presentation of the Higuchi awards, established in 1981 by Takeru Higuchi, a distinguished professor at the University of Kansas from 1967 to 1983, and his wife, Aya. The awards recognize the exceptional long-term research accomplishments of faculty at Kansas Board of Regents universities. Each award includes a citation and $10,000 for ongoing research efforts.