November 7, 2012
Relay For Life of K-State partners with Chili's for Give Back Night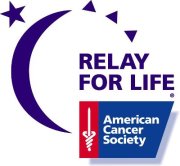 Support the fight against all forms of cancer. From 11 a.m. to 10:30 p.m. Thursday, Nov. 8, Relay For Life of K-State will be partnering up with Chili's Give Back Night. Present a flyer during your meal and 10 percent of your check will benefit American Cancer Society. Flyers can be found through our website and social media outlets.
Relay For Life of K-State is a student-run organization that aims to raise funds for the American Cancer Society. While the goal of American Cancer Society is to celebrate more birthdays, Relay For Life of K-State will honor the 150th birthday of the university during this year's relay event, "Fighting Ever Fighting."
For more info, visit relayforlife.org/kstateks or like us on Facebook at facebook.com/RFLofKSU and follow us on Twitter @RFLofKSU.