October 22, 2012
Hale Library Concert Series announces 2012-13 lineup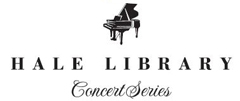 The Hale Library Concert Series opens its seventh season Friday, Nov. 2, with a performance by Slawomir Dobrzanski on piano. Dobrzanski is chair of K-State's keyboard division in the School of Music, Theatre, and Dance. His program will feature the works of Chopin, Mendelssohn and Clara Schumann.
This season also includes concerts in March and April 2013. Friday, March 8, 2013, will showcase Tod Kerstetter on clarinet, Jacqueline Fassler-Kerstetter on horn, Amy Rosine, soprano, and Amanda Arrington on piano. All four are from the School of Music, Theatre, and Dance and their program features Spohr's 6 Deutsche Lieder and other selections.
Friday, April 19, 2013, brings K-State alumni Chris Thompson, baritone, back to campus. He will be accompanied by University of Kansas faculty member Steven Spooner on piano, performing works by Schumann, Debussy, Ives and others.
The concert series is a cultural outreach program of The Friends of the K-State Libraries and would not be possible without the generosity of sponsors. Additional sponsorships are available. The series was established to feature the talents of K-State faculty and alumni in an intimate setting while supporting the endowment fund for the refurbishment and upkeep of K-State Libraries' Mason and Hamlin grand piano.
All performances begin at 7:30 p.m. in Hale Library's Hemisphere Room, and are followed by a wine and dessert reception. Tickets are $25 per concert or $70 for a season pass. K-State students may purchase tickets for $10.
Invite a friend and enjoy an evening of beautiful music and good company. Online reservations are available via the KSU Foundation, or you may contact Darchelle Martin, K-State Libraries events and programs coordinator, for reservations or further information.