June 27, 2019
Listen to the latest Global Food Systems podcast, 'Something to Chew On,' with Nathan Nelson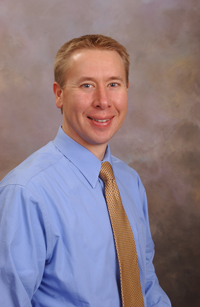 The K-State Global Food Systems podcast, "Something to Chew On," has published "Cover Crops and Agricultural Fertilizers: The complexities of crop nutrient management" with Nathan Nelson, professor of soil fertility and nutrient management.
A native of Manhattan and an avid outdoorsman, he possesses a strong interest in developing agricultural systems that not only maximize productivity but protect environmental quality as well. Our discussion in this episode covers how and why farmers make the fertilizer decisions that they do and what that means for water quality.
Nelson directs the Kansas Agricultural Watershed Field Laboratory, a unique 18 plot watershed project, to better understand how cover cropping and fertilizer application practices impact phosphorus dynamics on Kansas no-till fields.