October 9, 2012
Russ Feingold to present UFM Lou Douglas Lecture on Oct. 16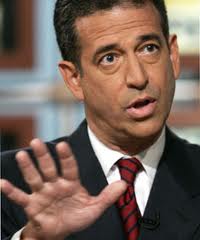 Russ Feingold, a former U.S. senator, will present the next Lou Douglas Lecture on Public Issues, sponsored by UFM Community Learning Center, at 7 p.m. Tuesday, Oct. 16, in Forum Hall at the K-State Student Union. His presentation will be "Power in Washington, Campaign Reform, and America's Place in the World."
Fieingold, who is the founder of Progressives United, was co-sponsor of the bipartisan campaign reform act known as the McCain-Feingold Act. He represented Wisconsin in the U.S. Senate from 1993 to 2011. While in the Senate, he ranked sixth for bipartisan voting. A recipient of the John F. Kennedy Profile in Courage Award, he was the only senator to vote against the initial enactment of the USA Patriot Act during the first vote on the legislation. He served on the Senate's Judiciary, Foreign Relations, Budget and Intelligence committees. He also served in the Wisconsin State Senate from 1983 to 1993.
Feingold practiced law for six years at Foley & Lardner and Lafollette & Sinykin in Madison, Wis. He is an honors law graduate of both Harvard Law School and Oxford University. He earned his bachleor's with honors from the University of Wisconsin-Madison. Feingold is a former Rhodes Scholar and a member of Phi Beta Kappa.
On Feb. 17, 2011, Feingold formed Progressives United, a movement intended, among other things, to fight the controversial United States Supreme Court decision Citizens United v. FEC.
The mission of Progressives United is to: empower Americans to stand up against the exploding corporate influence in Washington, especially since the Citizens United decision; hold our representatives accountable to every constituent, regardless of economic class or insider access; and support national, state and local candidates who stand up for our progressive ideals.
Following the 10th anniversary of 9/11, Feingold's latest book, "While America Sleeps," looks back at the past decade and what America has done wrong domestically and abroad since the terrorist attacks. He discusses what steps must be taken to ensure that the next 10 years are focused on the international problems that threaten America and its citizens.
Feingold is currently a visiting professor of law at Marquette University.
For more information, go to www.tryufm.org or email lecture series coordinator Olivia Collins at ocollins4662@gmail.com.