March 28, 2019
Biology professor and graduate student selected for first K-State science communication awards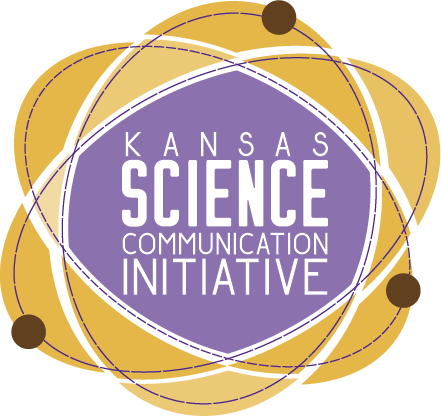 The Kansas Science Communication Initiative presents the first Science Communication Awards at K-State to Alice Boyle, associate professor in the Division of Biology, and Sarah Winnicki, master's student in the Division of Biology.
Boyle studies birds in Kansas and the tropics, with particular interests in the evolutionary ecology of migration and dispersal, the consequences of rain for bird physiology and population biology, and linking basic research to conservation challenges. Boyle aims to effectively communicate both the value and content of her work, as well as demystify the scientific process to the public. Most recently, she has combined her nontraditional background in music to create a show built around the themes of prairie conservation and is delivering it to rural Kansas communities.
Winnicki studies the growth of baby birds and is also a member of Boyle's lab. She loves science communication because of its potential to inspire all ages, encourage under-represented minorities, and better inform the public about the process of research. Over the last few years, Winnicki has had the opportunity to practice scicomm on the radio, on TV, in classrooms, over Skype and snail mail, and in conferences for a variety of public audiences. She looks forward to communicating science to everyone that will listen.
Thank you to the committee members who reviewed the applications:
Amber Vennum, associate professor of family studies and human services.
Han Yu, professor of English.
Douglas Jardine, professor of plant pathology.
Lauren Konrade, graduate student in biology.
The awards are for one K-State faculty member and one student who have made excellent contributions in science communication in terms of quality and reach. For this award, science communication is defined as the exchange of information about science through diverse formats for the purpose of studying the public's perceptions of science, fostering the public's understanding and use of science, and creating public conversations and partnerships that advance scientific discovery and related social issues.
The faculty awardee will receive $1,000 for research and creative inquiry activities, and the student awardee will receive $500.
Nominations for the 2020 award will be accepted in late 2019/early 2020. Visit this page for more information.