January 10, 2019
K-State's online security
Submitted by President Richard Myers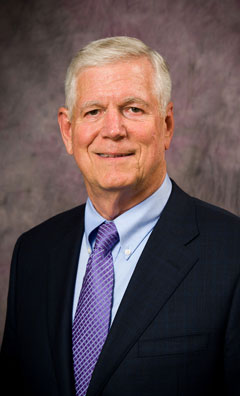 Dear K-State community,
As a new year begins at K-State, we are embarking on the next step to make campus online activities even more safe and secure. Cybersecurity is a major concern in our technology-driven world and we are compelled to be more vigilant.
The number of attacks on our systems continues to increase each year. Every one of us represents a potential point of vulnerability and bears responsibility to protect our data and network. We are asking that you join us in a new security program that aligns with industry best practices.
During the spring semester, K-State will begin implementing a second layer of security called Duo for the university's online applications and systems. Duo is a two-factor authentication system that provides an easy to use, low-maintenance security solution.
Many of you may already use two-factor authentication in your personal lives  for such things as online banking or insurance. Duo is similar to  such methods of authentication. We need to take this step because, unfortunately, an eID and password do not provide sufficient protection from those who seek to do us harm.
With Duo in place, you will provide your eID and password as usual, but you will also need to perform a second security step to verify who you are. For this second step, you can set up your mobile phone, tablet, computer, or landline phone to authenticate your identity.
What you need to know
To facilitate implementation, Duo enrollment groups have been created for all faculty and staff.
During the spring semester, you will receive a Duo enrollment email when it is time for your group to enroll.
For everyone's protection, Duo enrollment is mandatory. You must enroll by the deadline listed in the enrollment email.
As more university business and academic activities are moved online, we must do everything possible to keep our K-State systems secure, and our research, financial and personal information safe.
Thank you for your support in taking this important step to enhance K-State's online security.
Sincerely,
Richard B. Myers
President