December 21, 2018
James Goddard recognized as Professor of the Week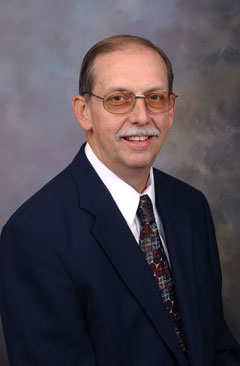 James F. Goddard, professor of architectural engineering and construction science in the Carl R. Ice College of Engineering, has been named Professor of the Week.
Goddard teaches in and coordinates the university's construction science and management program. He earned his bachelor's degree in building construction from K-State in 1969 and his master's degree in building construction from the University of Florida in 1972.
A past president and board of trustees member of the American Council for Construction Education, Goddard also served as chair for many of the council's accreditation teams and as a primary trainer of visiting accreditation team members. He has served as advisor to several award-winning construction management teams, to the K-State student chapter of Associated General Contractors and to the construction science honor society, Sigma Lambda Chi. He is a past president and Outstanding Educator Award laureate of the Associated Schools of Construction. In spring 2016, he received the association's Lifetime Achievement Award and was honored with the Hutton Family Distinguished Faculty Fund in Construction Science. We are grateful to Goddard for his more than 46 years of service in teaching, service, administration and leadership at K-State.
The Professor of the Week recognition is coordinated by Faculty Senate, the president's office, K-State Athletics and the Division of Communications and Marketing. Recipients are faculty members selected by Faculty Senate caucuses. Those selected are provided tickets to a men's home basketball game of their choosing and are recognized during halftime. This is just a small token of appreciation for those who teach at K-State.
Goddard was recognized at the Dec. 19 home game.