October 19, 2018
Women of K-State luncheon to feature Nancy Brinker and women's wellness panel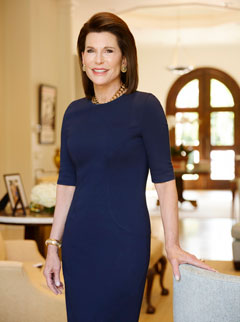 The Women of K-State will sponsor a luncheon featuring Nancy G. Brinker, founder and chair of global strategy for Susan G. Komen.
Brinker will give a keynote address followed by a panel discussion highlighting health professionals dedicated to women's wellness from 11:30 a.m. to 1 p.m. Tuesday, Oct. 30, in the Grand Ballroom at the K-State Student Union. Coco Bolos will cater the lunch. Doors will open at 11 a.m.
The cost to attend is $12 and payment is required at registration with no refunds. The event will include door prizes. Please register by Thursday, Oct. 25, as space is limited.
The event is sponsored by Women of K-State, Kansas State University, Blue Cross Blue Shield of Kansas, Cancer Center of Kansas and the Staley School of Leadership Studies.
If you have questions or would like additional information, contact Kiley Moody at kmoody@k-state.edu.