August 22, 2012
Cloyd receives national horticulture award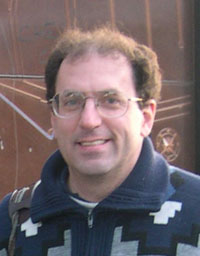 Raymond Cloyd, professor of entomology, was awarded the 2012 Outstanding Extension Educator Award by the American Society for Horticultural Science.
The award honors professionals who have made distinguished contributions over a period of 10 or more years to the profession and science of horticulture, the horticultural industry and home and urban horticulture, through innovative extension programs.
Cloyd has built a strong and internationally recognized extension program in horticultural entomology addressing a broad range of insect problems and developing innovative and sustainable solutions for homeowners and the industry.