July 16, 2018
Laessig earns certified diversity and inclusion recruiter designation
Submitted by Human Capital Services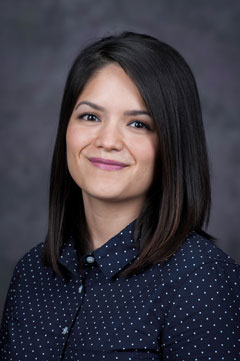 Please join Human Capital Services in recognizing Rebecca Laessig, talent acquisition strategic partner in Talent Solutions, for becoming a certified diversity and inclusion recruiter.
She earned her certification from AIRS, a global leader in recruitment training, demonstrating her commitment to the field of talent acquisition and her own continued learning and development. The class introduced Laessig to sourcing tools and techniques with the goal of boosting recruiter effectiveness. She is able to tap into diverse candidate pools with a variety of tools and resources that can be added to any sourcing strategy.
This learning opportunity was partially supported by the professional development fund offered through the President's Commission on the Status of Women. The purpose of the fund is to support K-State full-time university support staff and unclassified professionals in obtaining profession development.