July 26, 2012
Thurston, Griffin promoted in College of Education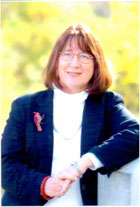 College of Education Dean Debbie Mercer has promoted two faculty members. Both assumed new responsibilities within the college this month.
Linda P. Thurston has been named the associate dean for research and external funding. Thurston came to K-State in 1984, and research and external funding has been a big part – $11 million – of her entire professional career.
Thurston's broad background – from entrepreneur to academician – will allow her to successfully guide faculty through the intricacies of submitting proposals. She believes her two-year assignment at the National Science Foundation will be especially beneficial because she can look at proposals from an external perspective.
In the newly created position, Thurston plans to assemble a well-seasoned team to help faculty through the proposal process. "Research can be integrated with teacher preparation at an even higher level than we are currently engaged in right now," she said. "We can accomplish this in ways that do not take away from teaching and the faculty members' other responsibilities."
Mercer believes Thurston's unique background will advance the college on a number of fronts.
"Linda's colleagues describe her as an accomplished researcher, dedicated mentor, vision builder, and a prolific grant generator with a current national perspective," Mercer said.
"Linda's vision for the repurposed office involves a focus on research, assisting with funding opportunities, and building a culture of awareness and productivity. I am confident she will provide strong support as our College works toward our 2025 research and funding goals."
Davi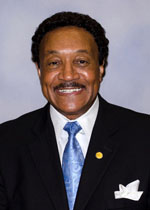 d Griffin has been named the new assistant dean-director of the Center for Student and Professional Services. A former K-12 teacher, principal and director of secondary education, Griffin has spent the last seven of his 21 years at K-State as the assistant dean for diversity.
Just like the beginning of his career, the opportunity to work closely with students and to positively influence many aspects of their academic experiences was what drew him to the position. Griffin believes his background equipped him with an innate sense of the powerful ways student services could impact education majors. This vision would extend far beyond the classroom.
"My vision is to collaboratively build upon the unique organizational structure and strengths of the Center for Student and Professional Services in order to design a state-of-the-art center that is recognized by colleagues and counterparts across the academic academy," Griffin said. "Through this effort, it is assured that students will continue to receive the best academic service that addresses the whole student – academically, socially and culturally."
Mercer thinks Griffin is the ideal candidate for this position because of his professional experience and unwavering support for students.
"David is known to his colleagues as a student advocate," Mercer said. "His strong administrative background, both in preK-12 settings, as well as within the college uniquely position him to lead our Center for Student and Professional Services to national recognition as a model advising center. David's leadership will be key as we enhance the undergraduate experience as part of the college's 2025 plans."