January 12, 2018
Engineers and soil physicist are joint recipients of National Water and Energy Conservation Award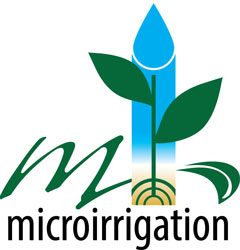 Agricultural engineers, Freddie Lamm, Northwest Research-Extension Center; Dan Rogers, biological and agricultural engineering department; Jonathan Aguilar, Southwest Research-Extension Center; and soil physicist Andres Patrignani, agronomy department, with other members of USDA-NIFA Multistate Project W-3128 are joint recipients of the 2017 National Water and Energy Conservation Award provided by the Irrigation Association.
The W-3128 project, which concerns the practice of microirrigation — drip and microsprinkler irrigation — was originally organized as W-128 in 1972 and has had a long history of accomplishments. The project's current title is "Scaling Microirrigation Technologies to Address the Global Water Challenge." The W-3128 project currently has 43 participants from 22 different universities, two USDA Agricultural Research laboratories, one U.S. Geological Survey center, and one national USDA Natural Resources Conservation Service center. Geographically, project participation has ranged from Hawaii to Puerto Rico and the U.S. Virgin Islands, and from New York to Washington. W-3128 participants have sought two overarching outcomes: dissemination of microirrigation technologies and management recommendations; and creating meaningful interaction with growers to learn their microirrigation successes and challenges.
K-State has been active in this multistate project since 1992 with early participation by Lamm who initiated subsurface drip irrigation research in 1989 in Colby. Research and extension efforts with subsurface drip irrigation have extended the benefits of microirrigation to lower-value grain and commodity crops, with subsurface drip irrigation land area increasing by 89 percent during the last 10 years according to USDA-NASS. Land area for subsurface drip irrigation increased from 20,000 to 350,000 acres during the period 1997 to 2011 in the water-short Texas High Plains. K-State is continuing its research efforts with subsurface drip irrigation and now is exploring mobile drip irrigation where driplines are attached to center pivot irrigation systems.
A major project accomplishment during the early years was the publication of the reference book "Trickle Irrigation for Crop Production" in 1986. A new edition of this book, "Microirrigation for Crop Production," involved 18 past or present W-3128 project members with Lamm serving as senior editor. The project also won the Western Association of Agricultural Experiment Station Director's Award of Excellence in July 2014 and the National Excellence in Multistate Research Award for USDA-NIFA multistate research projects in November 2014.