January 10, 2018
Fouquette appointed to CUPA-HR Kansas Chapter board of directors
Submitted by Human Capital Services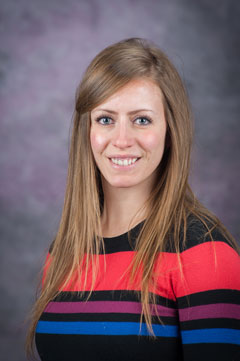 Lindsey Fouquette, talent acquisition strategic partner in Human Capital Services, has recently been appointed as an at-large member of the CUPA-HR Kansas Chapter board of directors. The CUPA-HR Kansas Chapter promotes excellence through collaboration among human resource professionals at institutions of higher education in the state of Kansas.
Fouquette will serve as the communications coordinator, a new distinction within the chapter, and be responsible for the communication and social media strategy. Fouquette also will appoint a student intern to assist her with the communication strategy.
"Lindsey's leadership, talents, and expertise will allow the chapter to grow and truly become the premiere higher education human resources partner in the state of Kansas," said Shanna Legleiter, director of Learning and Development, who also serves as the CUPA-HR Kansas Chapter president.