July 14, 2017
Smokin' Wille's BBQ, Tasty Traveler at July 14 Food Truck Friday in the K-State Office Park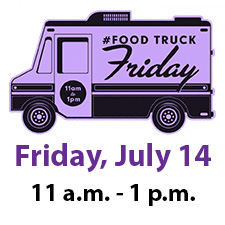 You have a world of great food and barbecue waiting for you at Food Truck Friday, from 11 a.m. to 1 p.m. July 14 at the K-State Office Park. New to Food Truck Friday, Smokin' Wille's BBQ will offer its pulled pork and ribs while Tasty Traveler brings bierochs, lettuce wraps and more.
You will find Smokin' Wille's BBQ and Tasty Traveler — and all K-State Office Park Food Truck Fridays — at the KSU Foundation building on the corner of Denison and Kimball avenues, across from the Fire Station Headquarters and the K-State Recreation Complex fields.
Chairs and tables will be available inside the Wildcat Family Legacy Event Space so you can enjoy your lunch without melting in the heat.
Food truck vendors will be featured every second Friday each month throughout the summer and into fall with the final Food Truck Friday on Oct. 13. Stay up-to-date with Food Truck Friday dates, K-State Office Park news and more at ksiteonline.com.
Philanthropic contributions to K-State are coordinated by the KSU Foundation. The foundation is leading Innovation and Inspiration: The Campaign for Kansas State University to raise $1.4 billion for student success, faculty development, facility enhancement and programmatic success.