October 11, 2011
K-State Libraries celebrate Open Access Week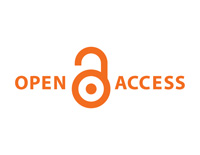 K-State Libraries will be taking part in the international celebration of Open Access Week with a variety of activities from Oct. 20-28. This year's main events include a workshop, a forum and a webcast. All events take place in Hale Library and are free and open to the public, and all K-State faculty, staff and students are invited to attend.
First up is a workshop from 2-3 p.m. Thursday, Oct. 20, in the Hale Library Hemisphere Room. Titled "Fair Use: How to Leave the Culture of Fear and Doubt", it will be an engaging conversation with nationally-recognized copyright experts and authors Brandon Butler and Patricia Aufderheide about copyright and fair use. Expect to learn how to apply a better understanding of copyright to your work and come to see fair use as a tool for creative freedom.
The second event is the forum "Why Choose Open Access?" from 3-4:30 p.m. Tuesday, Oct. 25, in the Hemisphere Room. A panel of K-State faculty who edit open access journals and K-State student Andrew Jones, editor-in-chief of the K-State Undergraduate Historian, will discuss why open access made sense for their academic publishing efforts. Faculty members include:
Questions and discussion during and after the presentations are encouraged.
Finally, on Wednesday Oct. 26, the Libraries will sponsor a webcast by the Right to Research Coalition from 11 a.m.-12:30 p.m. in 301 Hale Library. The coalition was founded by students in summer 2009 to promote an open scholarly publishing system based on the belief that no student should be denied access to the articles they need because their institution cannot afford the often high cost of access.
"We are pleased to continue to increase our participation in Open Access Week every year," said Beth Turtle, head of the department of scholarly communications and publishing at K-State Libraries. "Adding the webcast to give a student perspective this year is really exciting. We'll also continue our tradition of devoting the week to open access on our blog, Talking in the Library, and via our Twitter account so anyone can participate regardless of their schedule. It's important to get the word out to everyone – researchers, students, faculty, and the general public – about why open access to information is so important to their daily lives."
Open Access Week is an international celebration among libraries and other research institutions organized by the Scholarly Publishing and Academic Resources Coalition. Now in its fifth year, Open Access Week is an opportunity for the academic and research community to continue to learn about the potential benefits of open access, to share what they've learned with colleagues and the public, and to help inspire wider participation to make open access the accepted standard in scholarship and research.
Questions about Open Access events or philosophies can be directed to Jenny Oleen, scholarly communications librarian.