December 14, 2016
Clara Valadares Kientz accepts position as assistant director of the Center for Advocacy, Response and Education
Submitted by K-State CARE Office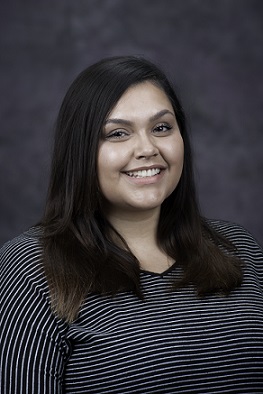 K-State's Center for Advocacy, Response and Education, or CARE, has undergone several staff transitions during the fall 2016 semester.
Clara Valadares Kientz accepted the role of assistant director of the CARE office in October 2016. In her role, Valadares Kientz oversees education and advocacy services while also serving as a confidential advocate for students, faculty and staff who have been affected by sexual violence, dating or domestic violence, sexual harassment and stalking.
Valadares Kientz began her journey with CARE as a graduate research assistant in 2015 and made the transition into a full-time survivor advocate for the office in February 2016. She received a Bachelor of Science in family studies and human services and a Master of Science in counseling and student development from K-State. She has served as a police response advocate for the Manhattan Crisis Center since 2012 where she gained experience supporting survivors of interpersonal violence and addressing immediate safety concerns.
Caitlin Carrington, coordinator, also began her position with CARE in September 2016.

CARE advocates provide confidential services and are available to meet with K-State students, faculty and staff who have experienced sexual violence, dating violence, domestic violence, stalking or sexual harassment. Advocates offer support and aid survivors in exploring their options.
To make an appointment, email the CARE office at ksucare@k-state.edu or call 785-532-6444. You also can make an appointment in person by visiting the CARE office in 202 Holton Hall during business hours.