September 12, 2016
Owner of local Chick-fil-A speaks at first lecture in the Entrepreneurship Lecture Series today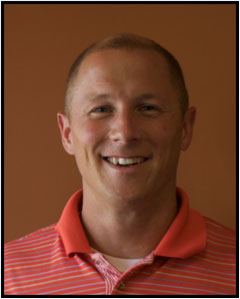 David Hamel, owner and operator of the Manhattan Chick-fil-A, will present the first of three lectures as part of the fall 2016 Entrepreneurship Lecture Series at 4:30 p.m. Monday, Sept. 12, in 109 Justin Hall.
Hamel, a K-State alumnus and a former Wildcat football player, will speak about his journey to Chick-fil-A and how he moved through the company to own his own restaurant. While at K-State, Hamel studied kinesiology and sports medicine and punted for the football team during the 2002 and 2003 seasons.
The Entrepreneurship Lecture Series began in 2009 and is sponsored by the hospitality management department in the College of Human Ecology and the Center for the Advancement of Entrepreneurship in the College of Business Administration. The goal of the lecture series is to bring respected, national level businesswomen and men with K-State connections to campus to discuss their career trajectories and the essential components that made them successful entrepreneurs.
For more information, please contact Jessica Fox at katsjess@k-state.edu.