August 4, 2016
Third annual Rhythm & Brews Music Festival Aug. 6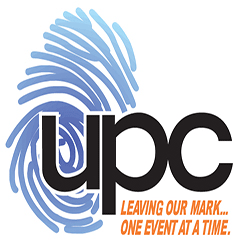 Manhattan's third annual Rhythm & Brews Music Festival will be from 7-10:30 p.m. Saturday, Aug. 6, at the Larry Norvell Band Shell. Festival admission is free.
This year's headliner, Grizfolk, a five-piece alternative rock band combining talents of pop, folk and electronic music, will perform at 9 p.m. The lineup also includes musical acts such as Wichita-native blues and jazz band The Baker Trio in addition to SHEL, an indie rock sister quartet sure to light up the stage with their powerful personalities.
Rhythm & Brews Music Festival is an event the entire family will enjoy. The family-friendly area is open from 7-9 p.m. in the City Park Pavilion and features a photo booth, face painting, balloon artist and an inflatable. The Friendship House will sell their famous bierocks, desserts and lemonade as well as other items throughout the festival.
More details and music from the lineup is available online.
Union Program Council would like to thank its supporting sponsors: Manhattan Convention and Visitors Bureau, Dow Center for Multicultural and Community Studies at K-State Libraries and Holiday Inn at the Campus. For more information on upcoming events, visit k-state.edu/upc.