July 18, 2016
Alumna joins Human Capital Services' Talent Acquisition team
Submitted by Division of Human Capital Services-Talent Acquisition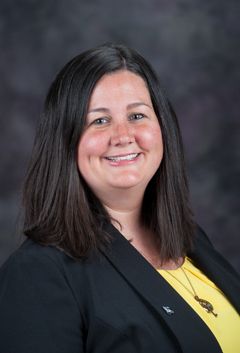 K-State alumna Kellie Wilson has joined the Talent Acquisition team in K-State's Human Capital Services. Wilson will contribute as a talent acquisition senior strategic partner and will be the liaison to the College of Agriculture, K-State Libraries, K-State Olathe and the Graduate School.
Wilson has more than 10 years of experience recruiting top-tier talent and is an alumna of K-State's College Business Administration. She also is very familiar with corporate and college recruitment of entry level and management positions, experience working with leaders to understand and implement their hiring needs, and has developed multiple internship programs to attract candidates to explore careers in agriculture. She has experience developing and administering programs to achieve a regional "best place to work" reputation.
Please join the Division of Human Capital Services in welcoming Wilson to the Kansas State community.