April 6, 2016
Reminder: Veterinary Health Center to host annual Dog-N-Jog April 9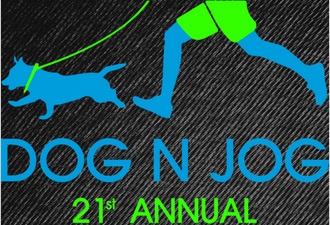 The Veterinary Health Center and the College of Veterinary Medicine's class of 2017 will host the 21st annual Dog-N-Jog at 9 a.m. April 9.
Proceeds from the 10K/5K/1.5K road race benefit KSDS Inc. in Washington. Visit our website for more information or register online.
This event is open to the public and will host vendor booths and prizes:
Live radio broadcast provided by Q Country 103.5.
Free microchip clinic for students provided by Merck.
Silent auction with some awesome items up for grabs.
Post-race refreshments provided by Jimmy Johns, HyVee and Pepsi.
Post-race free muscle therapy provided by Premier Chiropractic & Wellness.
Dogs are not required for entry. Bring your family and friends — there is something for everyone!
Race packets will be available for pick up from 5:30-7:30 p.m. April 8 in Trotter Hall or at 8 a.m. the morning of the race. Please park in the lots behind Trotter Hall on April 9.