March 9, 2016
Learn how to engage on Twitter with Twitter Cop
Submitted by Division of Communications and Marketing, Social Media Services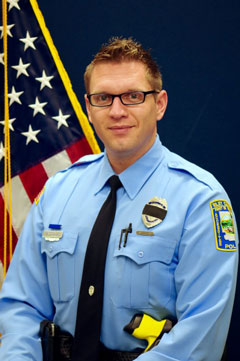 Want to learn how to stay within your brand mission and create magnetic engagement on Twitter?
Learn from the original #TwitterCop, Matthew Droge, public information officer for the Riley County Police Department, as he talks to the K-State Social Media Roundtable group at 11 a.m. March 10 in Hale Library's Hemisphere Room.
The Riley County Police department has been nationally recognized for the use of social media for better community relations. Droge facilitates the social media accounts and acts as the department's public relations office. Prior to working at RCPD, Droge worked as an internationally recognized and awarded photographer and graphic designer. He has been awarded several accolades for community service including the Jefferson Award and the Meritorious Service Award for his work on the department's internet presence from 2012-2013. Droge also was recognized by the National Law Enforcement and Corrections Technology Center for law enforcement tweeting.
The purpose of the Social Media Roundtable is to provide a forum for collaboration about the use of social media within the K-State community. Anyone involved in administering social media for a college, school, department, unit or organization is welcome to attend. If you have questions, please email socialmedia@k-state.edu.