March 10, 2016
Recent publications and news from New Prairie Press
Submitted by Sarah McGreer Hoyt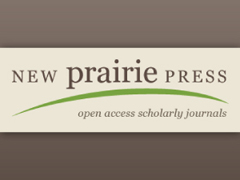 New Prairie Press offers a home for scholarly publications edited or authored by Kansas State University scholars committed to the principles of open access publishing. New Prairie Press is now home to 11 journals plus several monographs and a rapidly growing number of conference proceedings.
2015 by the numbers:
New Prairie Press had 131,339 full text downloads of 5,351 items — journal articles, ebooks, conference proceedings.
"Factors Related to Financial Stress among College Students," in Journal of Financial Therapy, vol. 5, issue 1, had the highest number of downloads, 7,241.
New e-journal: Environmental & Architectural Phenomenology has joined New Prairie Press. We currently have volumes from 2010-2016 online, with additional archival content forthcoming.
New e-books: New Prairie Press has added open textbooks to its catalog. The newest addition is "Principles of Biology," by Robert Bear, David Rintoul, Bruce Snyder, Martha Smith-Caldas, Christopher Herren and Eva Horne. This volume was designed specifically for BIOL 198: Principles of Biology.
Special Publications: New Prairie Press has added a special publications section which currently features the BRI Annual Report and several volumes of the 2025 Progress Report
New conference proceedings:
The following journals have published new volumes since Sept. 1, 2015: