March 4, 2016
Division of Biology Seminar March 4
Submitted by Division of Biology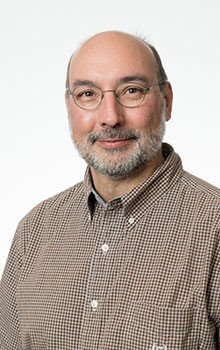 Tony Schountz, Colorado State University, will present "Immunology of Hantavirus Reservoir Hosts: Impacts on Virus Ecology" as part of the Division of Biology Seminar Series at 4 p.m. Friday, March 4, in 221 Ackert Hall.
The abstract for the lecture is based on pathogenic hantaviruses that are hosted by rodents and cause 200,000 cases of disease each year, most of which occur in Asia and Europe. Depending on the virus, the mortality rate varies between 1 percent and 50 percent, with the most severe cases occurring in the Americas. Although the principal target organs differ in Old World and New World hantavirus infections, the cellular and molecular events in both imply a role for immunopathology. However, in rodent reservoirs, infection is minimally pathogenic and usually persistent, likely for the life of the rodent. An adaptive immune response occurs but with neutralizing antibody appearing several weeks after infection. In laboratory experiments, infection of reservoir hosts leads signatures of regulatory T cell responses, suggesting a qualitatively different outcome that may impair antiviral responses and contribute to persistence of otherwise innocuous viruses. Using heterologous hantaviruses, we have determined that deer mice are capable of clearing other hantaviruses, suggesting homologous viruses have evolved to evade sterilizing immunity without causing disease in reservoir species.
If you would like to visit with Schountz, contact Keith Chapes at skcbiol@k-state.edu or 785-532-6795.