December 8, 2015
Union Food Court to close
Submitted by Audrey Taggart-Kagdis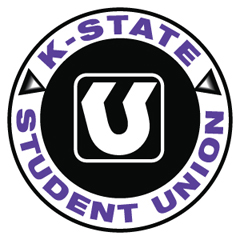 To accommodate phase two of the K-State Student Union renovation, the Union Food Court will close for business the afternoon of Friday, Dec. 18.
The food court will be replaced with minirestaurants that will offer a variety of food choices and seating locations when the project is completed in January 2017. The operators of these locations have not been finalized, but there will be complementary venues designed to appeal to students, faculty and staff alike.
Subway will continue to operate in the Union Bowling Center and will expand its hours to open at 7 a.m. for breakfast service beginning Monday, Jan. 4.
The Cats' Den convenience store also will be open and fully operational.
Food truck vendors will be arriving on Bosco Student Plaza on Monday, Jan. 11, to provide food service to campus. A full schedule of vendors and operation hours will be available on the Union's website in January.
Radina's Coffeehouse & Roastery will operate the Union coffee shop in the current Caribou location beginning Monday, Jan. 11. The Leadership Studies location will reopen that day as well.
Einstein Brothers Bagels in Hale Library is scheduled to resume regular business hours on Monday, Jan. 11.
As of Dec. 31, 2015, Sodexo will no longer operate catering in the Union. Food customers will have the option to choose from a wide variety of menu options and prices provided through preferred caterers in January 2016. A complete list of information will be available on the Union's website after the holiday break.
Frequent updates will be provided through the K-State Today, the Union's Twitter page and website to inform the campus of all changes as they take place. For further information, please contact Audrey Taggart-Kagdis, Union director of marketing, at akagdis@k-state.edu.